Résumé
Product Design
Very methodical, creation pass by research: whether by sketch, draw or by trends boards, the goal is to be closer to specifications and deadlines. To lead projects for me means to be aware to customers (in meetings) and colleagues (in brainstormings) before to take decisions to go effectively on a good way in a good dynamic.

Graphic Design
My graphic culture allows me to adapt myself on differents projects: from the simpliest to the most «baroque». I realize projects with one goal: Communicate the most effectively.
CAM Software: Photoshop, Illustrator, Indesign

3D Modeling
Good understanding of space and technical sheet from research offices. My training as a product designer influences my renders to give them the best lights to highlight shapes and curves.
CAD Software : Alias Studio, Solidworks, Rhinoceros.

www.machjerome.wix.com/design
Expériences professionnelles
Designer
ARCIL
De Janvier 2014 à Aujourd'hui
With the support of the engineering office, creation of food cup for Client as Danone, Wallmart ... Etc..
Proposals photorealistic cup with solidworks.
Designer / 3d designer
CENTIMEO
De Mai 2013 à Août 2013
Freelancer, Creation of a distributor of cap hydroalcoholic for hand hygiene. This valve is integrated in the Parisian subway before the end of the year 2013.
Product designer
CG-MOBILE
De Septembre 2012 à Mars 2013
Product designer Manager.
Creation of mobile accessories (phone and tablet ) under brand licenses . Collaboration with brands
like Vespa, Fiat 500, Guess. Projects Management from the creation to the control of the conception.
Graphic designer
VENTE-PRIVEE.COM
De Mars 2012 à Juin 2012
Realization retouching - rendering under Photoshop
Work in graphic production team, optimization of Phostoshop
3d designer
JCDecaux
De Octobre 2011 à Décembre 2011

Achievement of street furniture in 3D under Alias Studio. CAD
Reproduction in real 3D elements and / or elements to create helping by technical sheet according to
the research Office.
Product designer
INOVAXION
De Février 2011 à Septembre 2011
Project management (organization, contact suppliers), management of planning and documents
(costs, orders..etc).Creation and implementation of rapid prototyping and industrial monitoring with
China.
Concept artist
MODUS FX
De Avril 2010 à Septembre 2010
Work with a multicultural team (English), adaptability to work asked versatility in graphic production.
Designer partnership
LEGRAND
De Février 2009 à Juin 2009
Automotion project to control easily every materials from the house
Designer partnership
ORANGE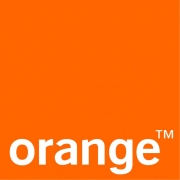 UX Designer project which put the customer in the middle of his world throught application on tablet and Smartphone.
Formations complémentaires
Master 1
Strate Collège Designers - Design Industriel
2005 à 2010
Echange universitaire
Université de Montréal - Industrial and Product Design
2008 à 2008
BAC
EBTP - STI Arts Appliqués
2002 à 2005
Collège Albert Camus
0000 à Aujourd'hui
Parcours officiels
Strate – Design – 2010 – Design

Anglais - Courant
Français - Langue maternelle
Espagnol - Notions
Centres d'intérêt
Design produit
modeleur 3D
design graphique
illustrateur