Résumé
Actuellement en poste en CDI en tant que conseiller clientèle au grand magasin Printemps Haussmann, je suis à la recherche de missions de design de produit/packaging/architecture retail en freelance ou en agence. Doté d'une forte sensibilité luxe/mode je m'intéresse également au CSR (Corporate Social Responsibility)
Expériences professionnelles
Conseiller clientèle - printemps haussmann - le masculin singulier
Printemps Haussmann , Paris - CDI
De Juillet 2019 à Aujourd'hui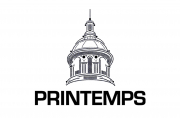 -Conseil clientèle locale et internationale
-travaillant avec des objectifs de ventes variables en fonction du taux de la fréquentation et du taux de conversion.
-challenges par marques et paliers d'objectifs de vente
-gestion du rangement des stocks
-réception et enregistrement des arrivages
-comptage et notification des réexpéditions d'invendus
-comptabilité du chiffre d'affaire par secteur d'activité accessoires de luxe masculin/beauté de niche
-prise de contact avec la clientèle et organisation procédurale des commandes spéciales par marques
-création de carnets d'achats pour personal shoppers
-actualisation des prix en temps réel
-tenue de l'espace de vente immaculée
-suivi de formations des différentes maisons présentes
-remontées clients en vue de l'amélioration de la sélection disponible
-ouverture et fermeture quotidiennes du terminal de paiement électronique et comptage des espèces fiduciaires, trébuchantes et chéquiers par l'utilisation d'un automate
-ouverture de cartes Printania et de paiement Printemps
-utilisation des avantages clients par statut Silver, Rubine, Gold et Platinum tels que journées Printania, bon de réduction ou sélection des trois marques de prédilection personalisées
Logo sketching
independent designer , London - Freelance
De Septembre 2018 à Novembre 2018
Design de logo pour une marque de batteries de chargement de téléphones portables à Shenzhen
Fashion advisor
chanel , London - CDD
De Juillet 2018 à Janvier 2019

-Greeting the customers: Good morning/afternoon/evening Madame/Sir ; Welcome to Chanel ; Thank you for your visit
-Ensure the display shoes and visual merchandising on the shop floor is immaculate
-Making sure the bags are wired and attached as well as the shoes priced and all shoes from reserve are on display on condition we have enough sizes.
-Getting customers details by asking them to complete a form.
-Verifying with Citric software if customers are in Chanel database: Ask for more details.
-Wrapping shoes and handbags ceremony according very accurate specifications: Ask me for more details.
-Proposing to look for shoe sytles/sizes/colour/fitting availabiliy in other boutiques and concessions in London/the United Kingdom+Ireland/Europe+Dubaï & Istanbul.
-Offer the customer to find a shoe reference to locate in a boutique by picture on iPad
-Giving shoe and Handbag care advice: explaining how to keep the shoes in good condition(ex: applying half rubber soles)/how to avoid damaging them(ex:suede leather should not be worn on Rainy days)/inform about the Chanel repair services (ex: when is it complementary, from when is there a fee), what can be repaired(handbag chain/clasp) and what cannot be instead(leather itself;scar)/explaining about the handbag unique reference number card: Ask for more details.
-Providing customer repair services with CASS with personalised service and pricing
-Answering to the phone on customers: Ask for more details.
-making multi-department sales (ex: a pair of shoes+hat in Ready-to-wear boutique+gloves in accessory boutique)
-Not allowing customers to come in the boutique with drinks/to take any shop or product pictures without authorisation due to data protection act/to not shove their feet in too small shoes/to put their nails into the leather to verify a shoe size at the front.
-refilling the wrapping stock in the morning: Ask for more details.
-opening and cashing-up

Ask for any even further details that are too long to detail here.
Sales associate
Christian Louboutin Australia , Melbourne - CDD
De Février 2018 à Juillet 2018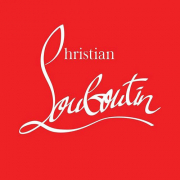 Sales associate position for Christian Louboutin Boutique inside David Jones Department Store Bourke Street in Melbourne, Australia. The role consists on a daily basis into:

. Providing exceptional customer service and identifying their wishes and needs.
. Being familiar with available stock in-store and looking up for products in neighbour or nation wide locations. Sometimes, stock availability can also be verified on Christian Louboutin Asia Pacific website
. Following an accurate stock check weekly to identify any shrinkage and update stock availability
. Placing item on holds and following up with customers
. Clientelling: sending pictures of new arrivals to regular customers through email, text message, WeChat or Weibo.
. Assisting with repairs
. Following a 3box ceremony for each customer
. Provide exchange or refund in case customers changed of mind and the item is provided in perfect condition, with signed agreement and proof of purchase.
. Enabling customers to purchase items over the phone with standard or express deliveries, advantages may be included for David Jones American Express Card Holders.
. Covering other staff members shifts in neighbour locations of Christian Louboutin of Chadstone Boutique, David Jones Chadstone and Collins Street.
. Organising interstate Store Transfers
. Providing customers Tax refund with information
. Being familiar with strict staff discount policies
. Cleaning in morning shifts each Pigeon Hole, Stand and shelves
. Removing shoe finger prints on patent leather with a clean cloth
. Brushing suede backwards with a sponge
. Using baby wipe to clean each inside of shoe after a customer tried it on
. Proposing customer to use a stocking to try on shoe
. Wrapping up each shoe box with a hand-made bow, cut matching box sizing, white/ladies;black/gentlemens
. Placing the receipt into its dedicated holder
. Requesting customer information for new customers
. Looking up previous customers in the system at the moment of purchase
Désigner de mobilier
MadeByPen , Clifton hill - CDD
De Novembre 2017 à Juin 2018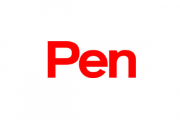 In-house Furniture designer for MadebyPen, In Melbourne area, VIC, Australia.

. Instruction Manuals graphic design on Adobe Illustrator and Indesign
. Instagram content graphic design layout
. Workplace reorganisation
. Object Wrappings preparation to send items overseas
. Painting
. Limited edition production
. Stores contact for sales development
. Marketing emails
. eDM
. Contact information editing on Hubspot software
Sales associate
MYER , Sydney - CDD
De Septembre 2017 à Février 2018

Christmas Casual Sales assistant role in MYER Sydney City 2nd Flagship department store in Australia, inside level 1 international designers section:

. Selling luxury and high-end womenswear and accessories for designers such as: BALMAIN, ROLAND MOURET, PETER PILOTTO, MSGM, KENZO, MCQ by ALEXANDER McQUEEN, M by Missoni, Needle & Thread, Zadig & Voltaire, The Kooples, DKNY, MATICEVSKI, ALEX PERRI.
. Being familiar with each designer brand history and season inspiration to provide accurate information about collection, materials and after-care
. Counting mornings and evenings of the stock present on the floor
. Cleaning displays and shelf windows
. Placing products to respect Visual Merchandising Guidelines
. Placing items for holds for customers in a maximum of 3 days time frame
. Giving advice to customers in English, Mandarin Chinese, French, Japanese, German and Swiss-German.
. Working with AU$350/hour sales target
. counting cash inside the till for Point of sale Reset Reconciling daily at a predefined hour
. Myer One cards subscriptions
. Using Mymetrics app to review performances
. Staff individual Monthly review with floor manager to improve sales performances
. Occasional informative events to learn about specific brand consumer
Designer de mobilier
Christophe living , Double bay - Stage
De Juillet 2017 à Août 2017

Furniture design internship for Christophe Living, in Double Bay, Sydney, Australia.

. Preparation of a DVD by video editing on Adobe Premiere and Lightview
. Lighting catalog editing and updating
. Pricing listing on Microsoft Excel
. Quick Website Graphic layout
Designer de bijoux
Xr , New york - Stage
De Août 2016 à Octobre 2016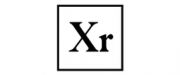 Jewellery design internship for french New York City based Jewellery designer Xavier Ricolfi inside garment district building on 209W 38th Street near 7th Avenue, in Manhattan 10018 NY, NY, USA.

. Developing Xr lines for Spring Summer 2017 pearl, diamond and rings collections
. Catalog edition on adobe indesign
. Photoshooting of jewellery pieces with Professionnal material, including background anti-reflection structure, flash variator and umbrella lightings
. Use of Photoshop to edit pictures and export files to online store and catalog
. New collection brainstorm and conceptualisation
. Limited edition and partnership special designs
. Preparing wrapping of jewelry pieces for deliveries overseas
. Contacting department and concept stores globally to export jewelry
. Send and receive items with a local supplier
Designer produit
Qurz Inc. by Takumi Shimamura , Shibuya-ku - Stage
De Juin 2016 à Juillet 2016

Furniture design internship for Qurz Inc. by designer Takumi Shimamura in Tokyo, Shibuya-ku, Udagawa-cho, inside Co-lab innovation center building (that was the address of the old building before they moved January 2018):

. Answering solutions to various small and big design editions.
. Working with many Japanese companies in Tokyo, Osaka and Nagoya regions.
. Business to meet customers and understanding their needs in Osaka and Nagoya Prefecture.
. Developing directly solution upon customer request after meeting by following design process:
-brainstorm informative organised PDF by product typology
-submission to manager
-definition of choice and direction of intention by manager
-development of sketch
-manager taking picture, ask customer by e-mail to make a choice on an idea
-after customer return, development on adobe Illustrator and CAD files of design ideas
-final presentation in person with design team, with possibility to describe main intention in a phrase
-customer decide if they want to deny or send design to production

Please note Takumi is an amazing person, he invited me with him in business trips, to hotel and restaurant, paid for the transports, learned me so many things and made me discover production procedures. His assistant Adrien, a French designer tought me a lot about design, so even if the internship isn't paid, I really recommend the experience.
Stagiaire designer cao/graphiste en start-up
The J-Fab , Paris - Stage
De Avril 2014 à Août 2014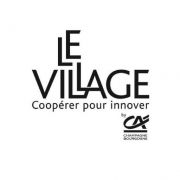 Internship of luxury accessories design from sketches to plans on Adobe Illustrator and CAD files.

. Trends brainstorm
. Moodboards
. Marketing Persona
. Sketching with coulour pencils
. Plans on adobe illustrator
. CAD development
. Submit and exchange with supplier
. Booking fabric quantities and price negotiations
Formations complémentaires
BACCALAURÉAT option internationale bilingue allemande ABIBAC (Abitur + Baccalauréat)
Collège Episcopal Saint Etienne - SÉRIE SCIENCES ÉCONOMIQUES ET SOCIALES et ABITUR Allemand
2008 à 2011
Option spé Maths, LV3 Chinois mandarin et Arts Plastiques
programme d'échange académique en animation design
TCA Tokyo Communication Arts 東京コミュニケーションアート専門学校 - Animation et Illustration
2014 à 2014
échange académique de trois mois de moins de 90 jours au Japon visa de type (alien card) du 26 septembre 2014 au 22 décembre 2014. Un rêve d'enfant mémorable qui s'est réalise que je garderai en souvenir toute ma vie.
Parcours officiels
Strate – Design – 2016 – Design

Allemand - Langue maternelle
Anglais - Courant
Chinois - Technique
Français - Langue maternelle
Japonais - Technique
Compétences
préparation des opérations commerciales
Centres d'intérêt
Cosmétiques et parfums de niche
haute-couture et marques de luxe
langues étrangères
hôtellerie et gastronomie d'exception.